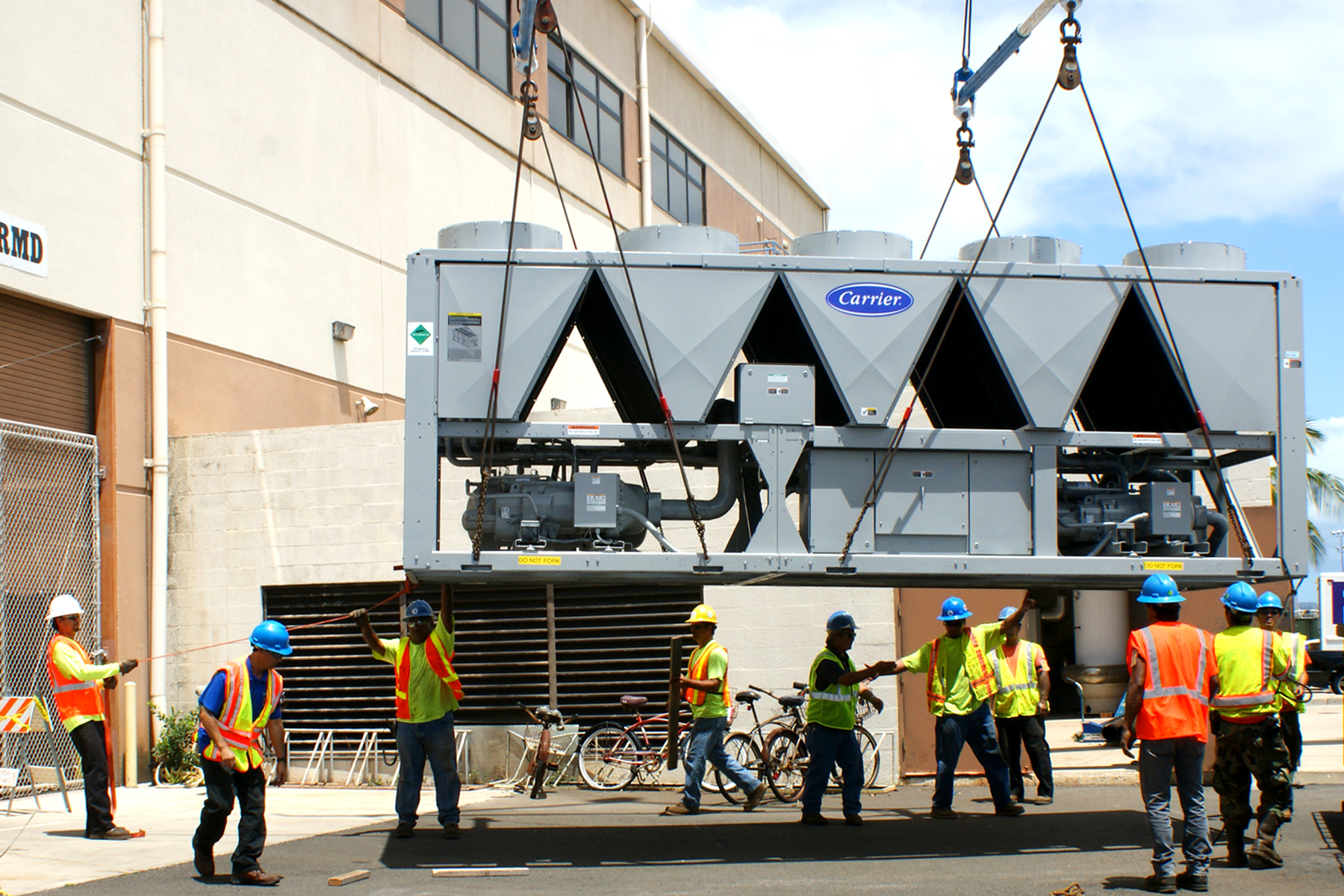 An air conditioning system may be something you consider as the hot days and humid nights occur. Depending on the capacity of the space you want to cool down and whether you are going to use your air conditioning unit on multiple occasions or not, then air conditioning hire may be something you contemplate.
What is air conditioning?
 Air conditioning is the process of removing heat and moisture from the interior of an occupied space, to improve the comfort of occupants. Air conditioning can be used in both domestic and commercial environments.
Temporary or permanent air conditioning systems
Air conditioning systems can be either be permanent or temporary.  Temporary air conditioning units are usually portable and permanent air conditioning systems are fixed to your building.
An air conditioning system works primarily the same way as your refrigerator. Your air conditioning unit uses chemicals that convert from gas to liquid and back again quickly. These chemicals transfer then heat from the air inside your property to the outside air, cooling your building down.
The different between single or spilt air conditioning units
Air conditioning units come in different forms such as single-unit air conditioners and spilt-unit air conditions.  Single-unit air conditioners are fairly cheap to cool your building, easy to install and the unit can be moved from room to room, whereas spilt-unit air conditioners are ideal if you have a room that gets very hot, they are quicker and more efficient than single units and usually more powerful than single units. However single-unit air conditioning units are a portable air conditioner but need to be vented through a window or door and spilt-unit air conditioners need to be permanently mounted on an outside wall. Spilt type units are typically used for environments which require large capacities such as server rooms or larger offices.
Types of air conditioning units
There are many types of air conditioning units for example cooling fans, commercial dehumidifier and evaporative coolers. They all have different uses as they are all used for different purposes such as cooling down a certain size room, providing a more comfortable environment.
Hire an air conditioning unit
Air conditioning hire is a cost effective cooling solution for shops, home and small offices, as well as being a temporary gap for when larger air conditioning or heating units are undergoing essential maintenance.  Air conditioning units ensures your business or home remains at an ideal temperature whilst being used. They do not require to be installed which saves time and eliminates costs.